We encourage and support organized shooting sports among residents of our community, with the goal of fostering a better knowledge of the safe handling and proper care of firearms and the development of those characteristics of honesty, good fellowship, self discipline and self reliance that are the essentials of good sportsmanship and the foundation of true patriotism. Hours of operation: 8:00 AM to 8:00 PM. 
Construction volunteers needed now for the Clubhouse restrooms remodel. Contact Gary Thorson for more details.
CCRP general election of directors is in December. There are board positions coming open. Get involved! Run for a position or place your vote. Contact your club president or secretary for more details.
Learn more about our exciting events like the monthly Cowboy Action Matches and black powder events
Take advantage of all the benefits of CCRP Club membership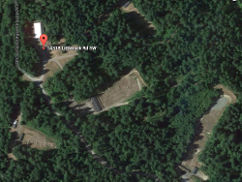 Directions, maps and contact info